A Few Things to Know Prior to Visiting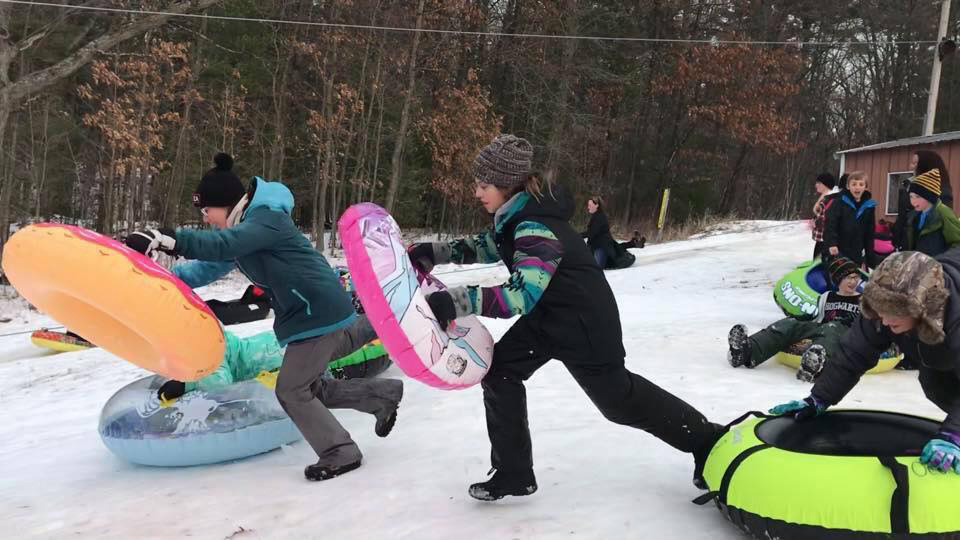 Come join in the fun at the Oconto Falls Tubing Hill. Snow tubing is an excellent family or group activity that doesn't require special skills. Just bring your tube, some warm winter clothes and your desire to have a blast! We have a nearly 900′ run that will surely exhilarate you and a rope to tow you back to the top.
Winter time in Oconto Falls is exciting as any other time of the year. Bundle up the kids and fill their tubes up with air for a day filled with fun and excitement. Come and enjoy the areas largest tubing hill. Perfect for those times when the kids say that they're bored. You can enjoy a relaxing ride down the hill or "catch some air" off the enormous jump. The breathtaking view overlooking the golf course nearby is surely one of the finest sights around.
Snow tubing is a no-skills-required, new-fangled way to enjoy total "Snow Fun" in Oconto Falls. But, you may have questions, so here's a few of the most commonly asked ones about snow tubing….
FAQ
How much does it cost?
It's absolutely free! Donations are very welcome and much needed!
What Equipment Do I Need?
Come dressed for "Snow Fun" and bring a tube designated for snow like the ones sold at various retailers, they seem to work the best. A helmet is recommended for small children.
Do I Need Lessons?
No. Anybody can snow tube, including the very young, the young at heart…anybody who may not presently take part in more traditional "Snow Fun" activities like skiing or snowboarding. The pressure is entirely off to stay vertical. And, most tubers develop their own style.
What Do I Wear?
Simply dress like you would to go outside and play in the snow! Of course, we recommend you dress warm. . .parka or coat, sweater, gloves or mittens, knit hat or ear muffs. You get the idea. It's best to dress in layers so you can remove clothing as your adrenaline begins to pump! We ask that scarves and loose-fitting clothing NOT be worn as it may get tangled in the tow process.
Tubing Park Rules: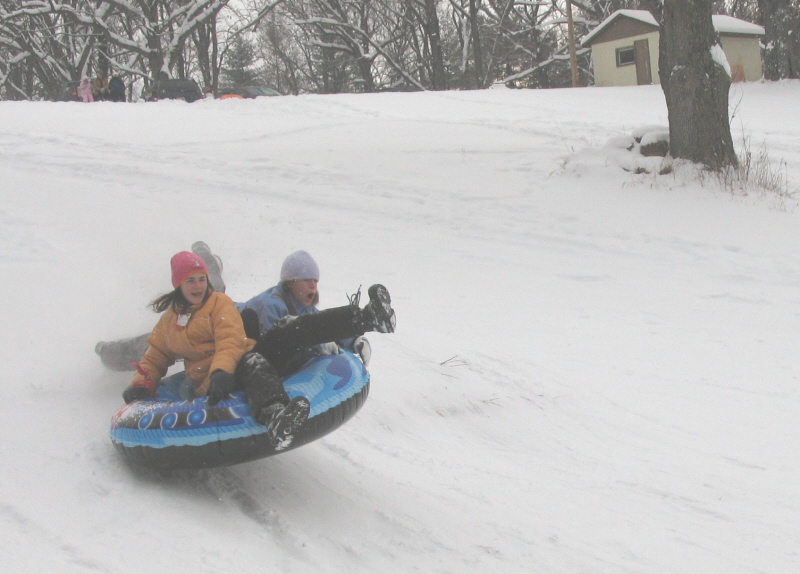 Tubes Only! No wood or metal devices. PLASTIC SLEDS PROHIBITED!
Tube in a safe & courteous manner.
Reckless users will lose use of tow.
Damage to equipment from improper use will result in restitution of equipment.
Remove sharp objects from person.
No ski equipment.
No Alcohol.
No Pets.
No loose scarves, clothing or hair exposed while using tow.
Not responsible for lost or stolen articles.
Parental supervision required at all times.
Read and understand all loading and unloading instructions. If help is needed, ask tow operator.
Tow operator's decisions are final.
Helmets are recommended for your protection.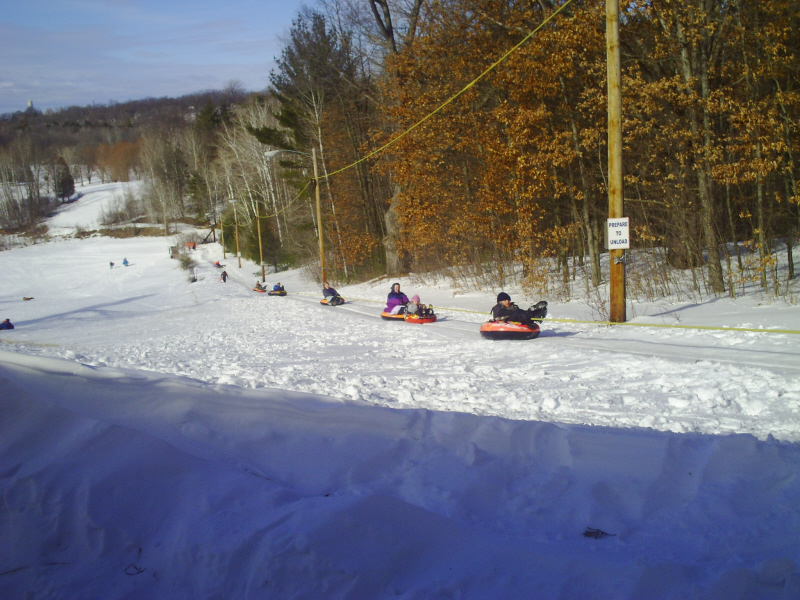 Location
Turn on to Mead Avenue off of South Main Street. As you drive on Mead Ave, you will come to a stop sign. Continue straight on to an unpaved gravel road for a short distance and you will come to the Tubing Hill.
---
Oconto Falls Tubing Hill updates can be found on Facebook under 'Oconto Falls Tubing Hill' or call Tim @ 920 373-7850.